Latest building projects
New manufacturing building and offices
Bausch+Ströbel finished a large-scale building project only in 2013: an assembly building with offices, customer training and presentation facilities and a company restaurant for €22 million.
In September 2017, the next large-scale building project was completed: a new manufacturing building with office facilities, an investment of about €12 million. The new manufacturing building, which measures 105 m in height, 40 m in width and 8.5 m in height, offers 120 working places, just as the office floors.
A lot of work went into the planning of the new building, reports Tanja Bullinger, head of advertising and PR: "Many of our employees participated in the building planning. A team of manufacturing staff and supervisors held workshops and detailed their requirements on the future workplaces."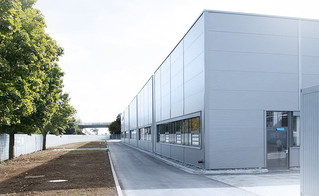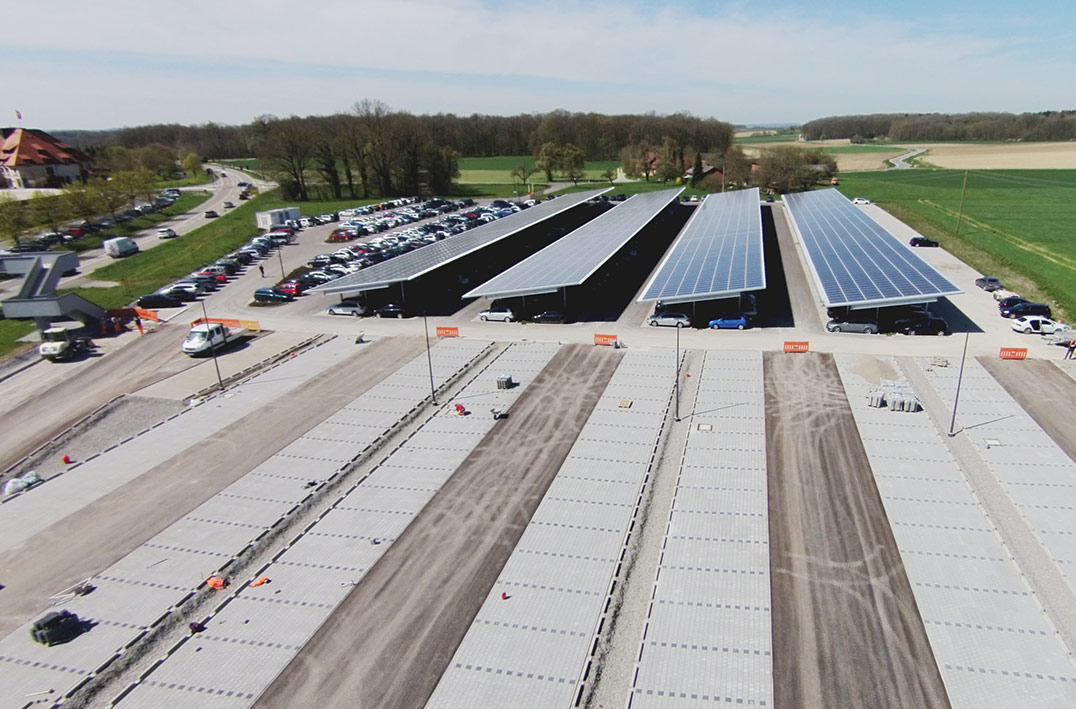 Additional parking spaces
To accommodate the vehicles of the permanently growing workforce, Bausch+Ströbel had to build 650 new parking spaces over the past years. 350 of these parking spaces were provided with a roof with photovoltaic panels in 2014. The parking lot includes four charging stations where employees, customers or suppliers can charge their electric vehicles. If required, the number of charging stations can be increased to up to 20.
As the parking lot covers about 25,000 square meters, we tried to minimize soil sealing. Instead of asphalt covering, we used water-permeable paving. The rows of parking spaces are lined with rainwater infiltration trenches.